[CA] [CA11] ST290 key pad control head
nick
Junior Member


Posts: 1
Joined: Jul 2018
Reputation: 0
[CA11] ST290 key pad control head
I have an autopilot with a 300 course computer and a ST6001 control
head, can a ST290 key pad control be used with this set up at a remote location?
09-13-18, 10:09 AM
RE: [CA11] ST290 key pad control head
Welcome to the Raymarine Forum Nick,
Technically, the ST290 key pad may be used to command an autopilot which is compatible with a ST6001 autopilot control head. However, the ST290 key pad was designed to be used with a ST290 Graphic display w/ST290 DPU which would in turn present menu and other autopilot data to the operator ins response to the buttons pressed. Should such a display not be present, then you would essentially be commanding blindly. The better choice for those seeking a remote would be another compatible autopilot control head or a wireless autopilot remote control (ex. S100, SmartController).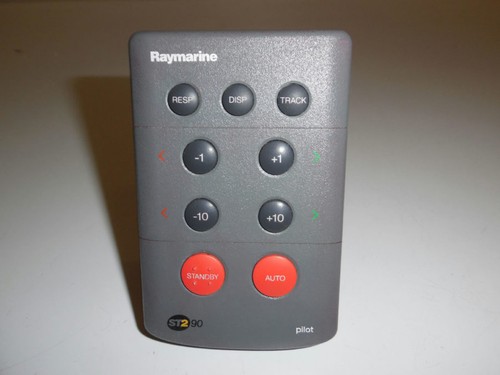 User(s) browsing this thread: 1 Guest(s)