C80 screen sometimes not working
05-28-16, 06:26 AM
speakrdude
Junior Member


Posts: 7
Joined: Mar 2016
Reputation: 0
C80 screen sometimes not working
When I received the boat, this March, the c80 came on fine, but the radar wasn't turning. Disassembled, lubed up the motor, now it works.
But now, sometimes, when I turn on the c80, The screen only shows a couple of white vertical lines or a slowly black burst looking screen.
Sometimes, It comes on and displays fine.
Is this a maintenance item, on perhaps a ribbon cable?
I hate to spend very much on this type of repair, as I boat on a reservoir in NW Arkansas, and there's not much need for a radar.
Thanks,
Jim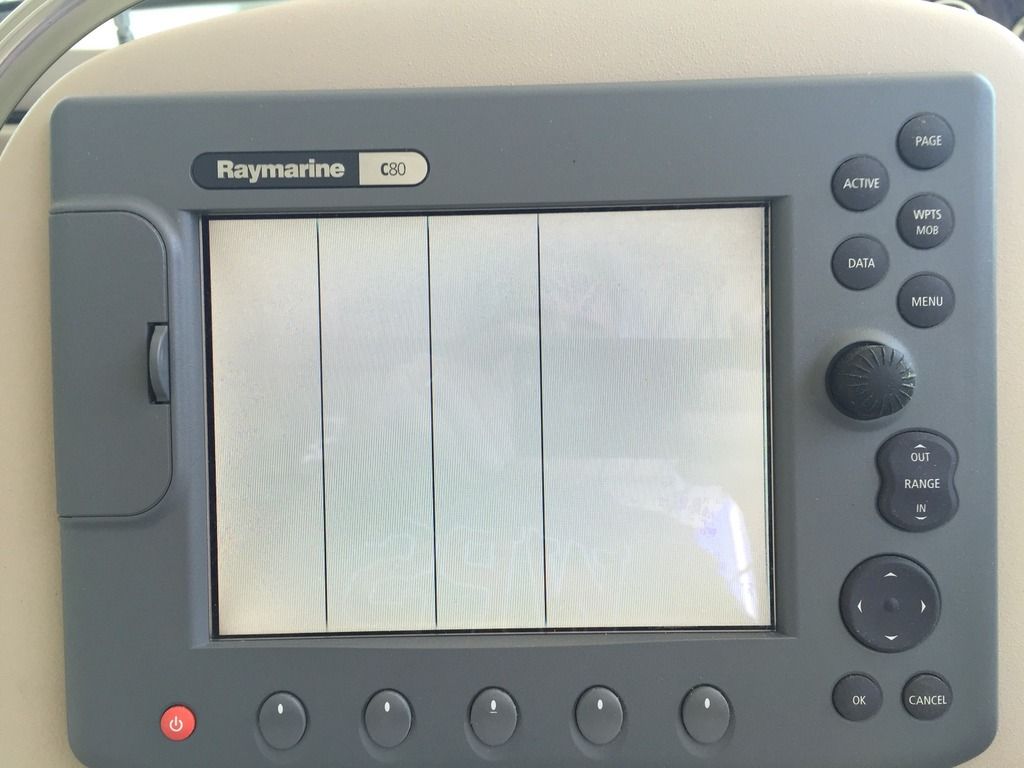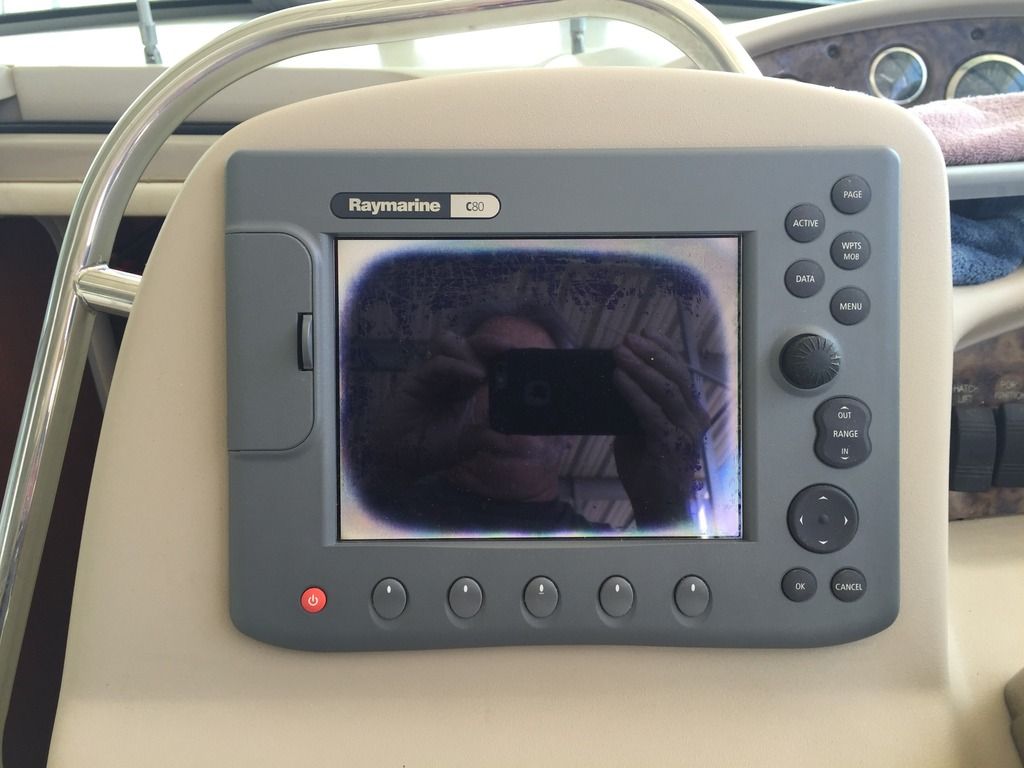 RE: C80 screen sometimes not working
Welcome to the Raymarine Forum speakrdude,
It is recommended that the C-Series Classic MFD's (C70, C80, C120) power cable be unplugged and that the loaded system voltage be measured to ensure that it is within the operating range of the MFD (10.7-32.0 VDC). If so, then the MFD would be deemed to have suffered an internal failure necessitating that it be serviced by
Raymarine's web site
. More often than not, the reported problem would have been caused by an unseated cable inside of the MFD. In far fewer instances, the problem results from a component failure.
User(s) browsing this thread: 1 Guest(s)